It's been a few days since I submitted my 2nd Dollfie daughter Asuka to the figure.fm x Hobby Link Japan sponsored Miss Dollfie Summer 2009 pageant contest.  I initially submitted my 1st daughter Escalayer's entry but due to time constraint I didn't do a very good job on the entry.  Now that the time period has been extended, I sort of feel the need to go back and do another special session with Escalayer because I felt I had put more effort into Asuka's entry and it isn't fair to Escalayer.
Timing is tight so I had to fired up Hikari Photo Studio and took us to a more exotic location for a special photo session!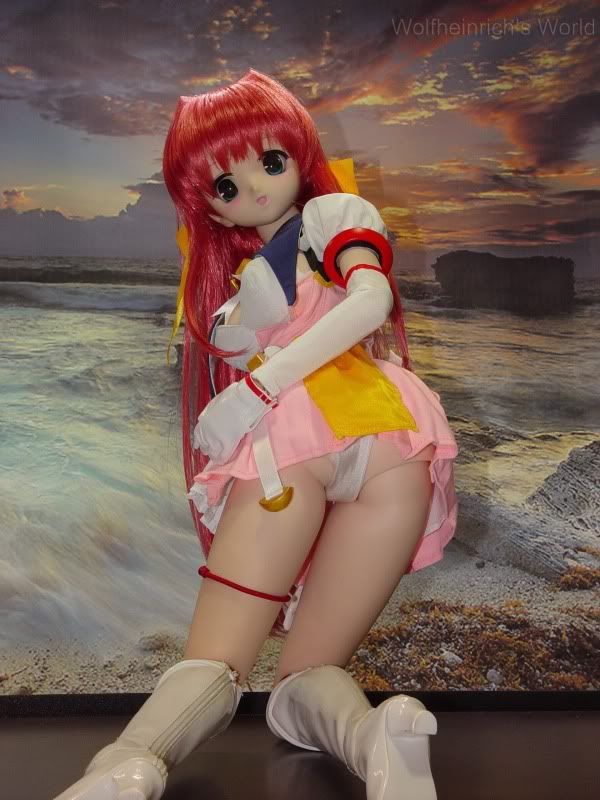 What are you looking for?
Oh no no, you can't go to the sea like that, not until I get you some bikini top!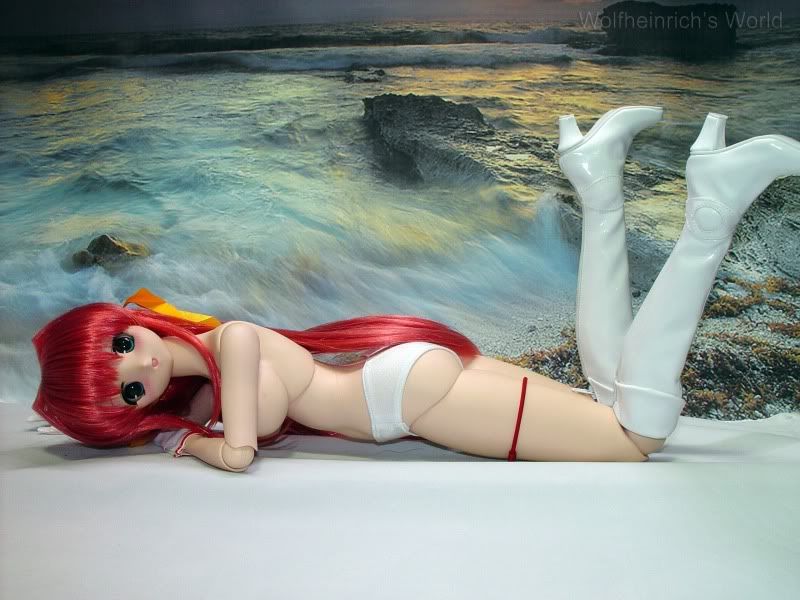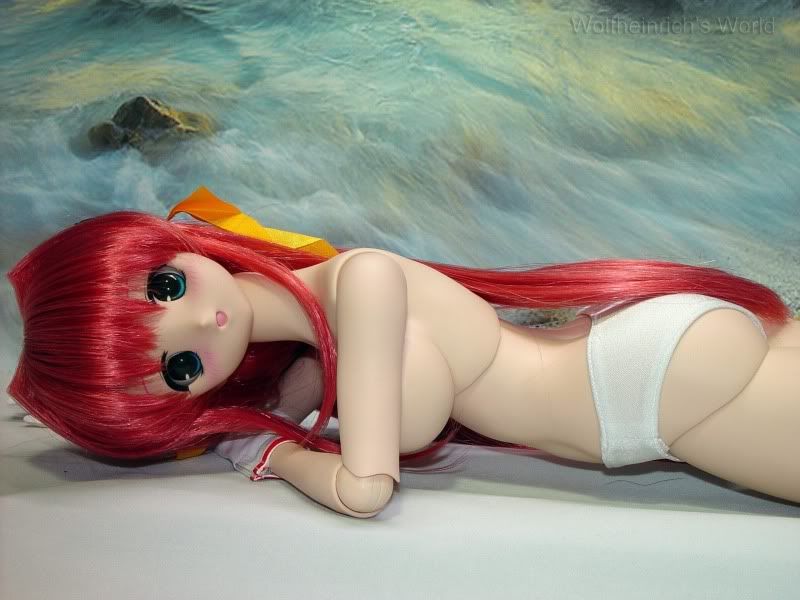 Escalayer is hot and passionate, she wants you to join her at the beach!

Similar Posts: